Whats On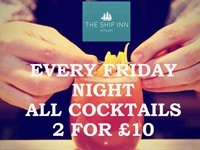 FRIDAY NIGHT COCKTAILS!
Choose two of our fantastic cocktails for only £10 every Friday!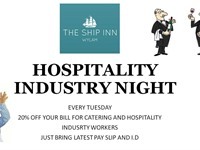 Hospitality Industry Night
We would like to show our appreciation to all those dedicated and hard working people in the catering and hospitality industry.
So every Tuesday, just bring your latest pay slip and some ID and get 20% off your total bill.